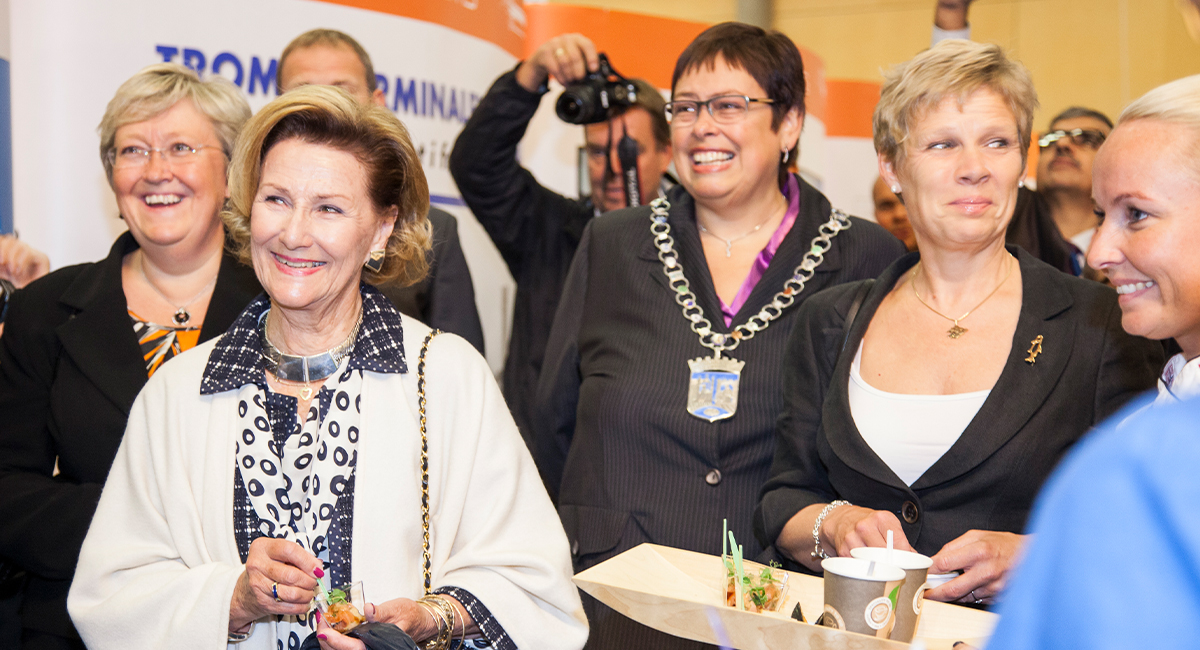 H.M. Queen Sonja opens Nor-Fishing 2022
18. August 2022 · Ukategorisert
Her Majesty Queen Sonja will officially open the fisheries exhibition Nor-Fishing in Trondheim, Tuesday August 23rd. The Queen will also visit some exhibitors, including an appearance at the new children's and youth event Nor-Fishing Youth.
The exhibition's official opening ceremony is led by Fisheries and Oceans Minister Bjørnar Selnes Skjæran, Trondheim's mayor Rita Ottervik and chairman of the Nor-Fishing Foundation, Kjell Ingebrigtsen.
Attending events for children and young people
After the opening ceremony, the Queen will visit exhibitors and the brand-new children's and youth event Nor-Fishing Youth at Brattøra. Here, The Unge Kokker organization, will teach children and youths how to cook with ingredients from the sea.
Support from the Royal Family
Since the first fisheries exhibition in 1960, the Royal Family has shown its support for the Nor-Fishing exhibition and its sister event Aqua Nor, which is organized for the aquaculture industry. Since King Olav opened the first exhibition, a representative from the Royal Family has, with almost no exceptions, attended the event.
The last time Nor-Fishing was held in Trondheim Spektrum, H.R.H Crown Prince Haakon attended the opening.