Conference- and meeting rooms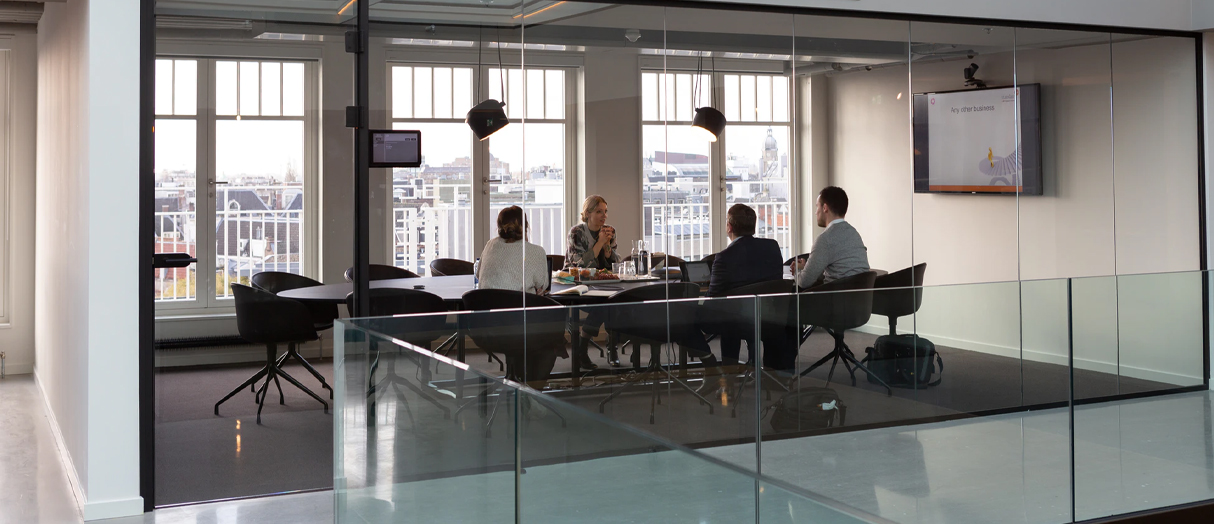 Invite important business associates to uninterrupted conversations in your own private meeting room, or gather potential customers for a larger presentation of your business. You can rent time in Trondheim Spektrum's conference- and meeting rooms during Nor-Fishing 2022, for longer or shorter sessions.
Book your meeting room
We offer a wide variety of meeting rooms and conference halls – everything from simple meeting rooms for six people, to large conference halls with room for 300 people.
The rooms are rented for 90 minutes at a time, and are also available to rent for half a day (3,5 hours) and for a full day (7,5 hours).
Choose between these times.
9 am – 10.30 am
11 am – 12.30 pm
1 pm – 2.30 pm
3 pm – 4.30 pm
Catering for your meeting
In collaboration with Trondheim Catering, we offer service of food and drinks to all meeting rooms and conference halls. Coffee and other drinks, snacks, fruit and food is easily ordered from the supplier, and delivered directly to your meeting room at the correct time.
Conference- and meeting rooms
| | | |
| --- | --- | --- |
| Room name | Capacity, number of people | Square meters |
| The Conference Hall | 300 | 400 |
| K-340 | 100 | 112 |
| Premium Byåsen 70 | 65 | 70 |
| Premium Byåsen 30 | 20 | 25 |
| Premium Ila 30 | 20 | 25 |
| K-309 | 10 | 14 |
| K-310 | 10 | 14 |
| K-311 | 10 | 14 |
| K-312 | 10 | 14 |
| K-313 | 18 | 31 |
| K-314 | 18 | 31 |
| K-315 | 18 | 31 |
| K-316 | 30 | 61 |