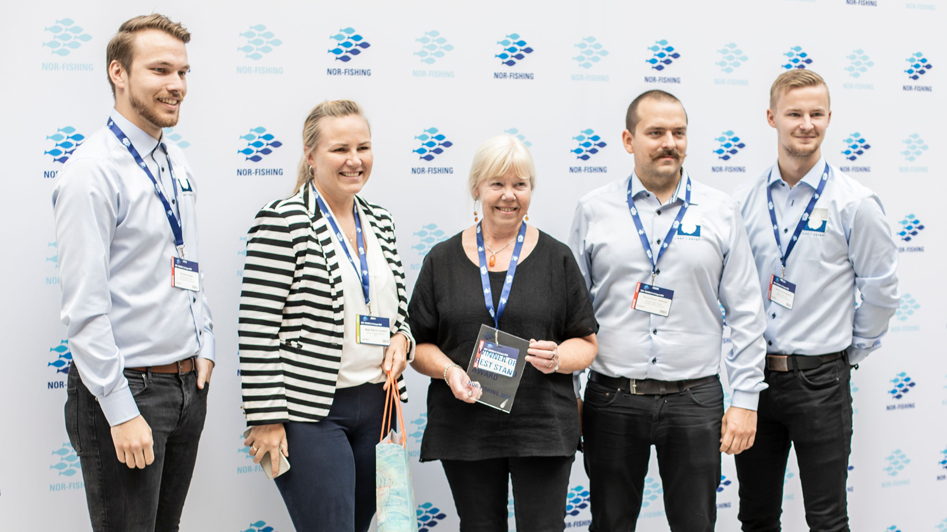 The best stand award: The Research Plaza
23. August 2018 · Ukategorisert
Every year a jury is on the search for the best stand of Nor-Fishing. This year The Research Plaza was selected as the winner.
The jury has had a hard time selecting three finalists among the hundres of excellent stands on this year's exhibition. In a jurors' meeting on Thursday they agreed on three finalists.
Stand no. D-344: Mørenot
Stand no. D-341: Cemre Shipyards
Stand no. T-153B: Forskningstorget
The jury has considered the following criteria when selecting the finalists:
Is the stand an attention getter? It should be a stand that catches the attention of visitors, it should reflect a thematic idea, and be aestetic.
Does the stand attract visitors? Do visitors stop to talk to the personnel?
Does the stand give clear and relevant information about the message that it is meant to communicate?
The winner: The Research Plaza
The Research Plaza does attract attention, with a design that is both functional and attractive. Furthermore, there are good illustrations on the walls, both in English and in Norwegian.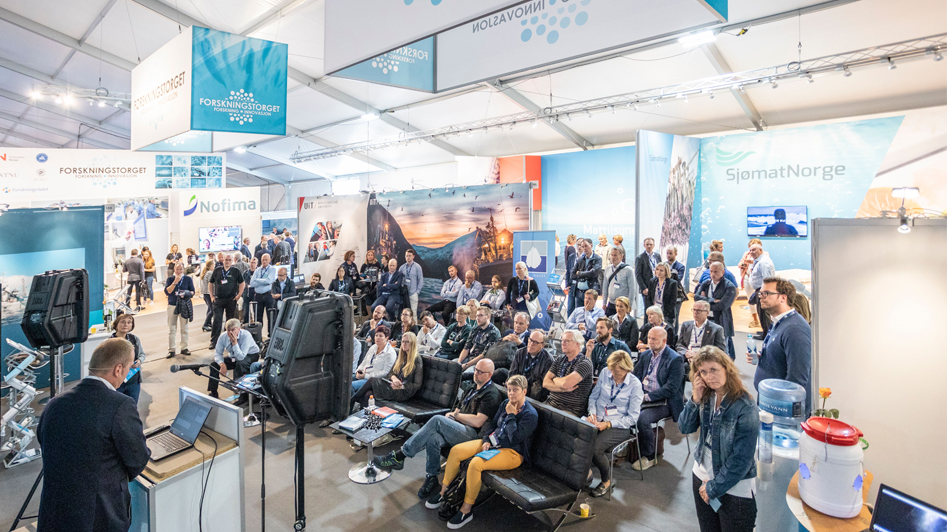 This stand introduces a novelty to Nor-Fishing in the sense that it serves both as a display window for the services offerees, a meeting place for people from the industry, and a place where you can get new professional information through listening in at all the mini-seminars organized.
There is still time to experience The Research Plaza at stand no. T-153B.
Photo: Gerhardsen & Karlsen / Snølys