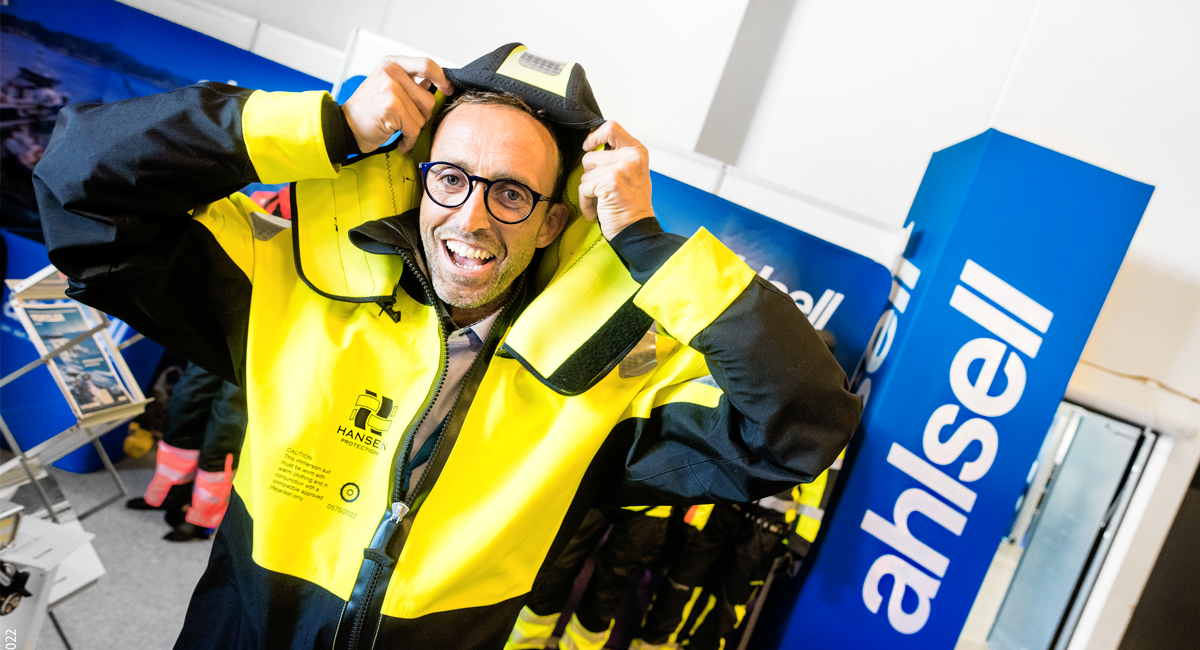 Can survive in the sea for six hours with this innovation
24. August 2022 · Ukategorisert
Since the loss of his brother Per-Øyvind, Torbjørn Johnsen has wanted to do something to minimize the risk of death in accidents. As head of Ahlsell's fisheries and aquaculture segment, he has finally achieved his dream – and the innovation is exhibited at Nor-Fishing 2022 in the D-hall.
Johansen enthusiastically demonstrates how the survival suit Øy-Vind Survive – named after his brother – allows fishermen who have fallen overboard to survive in the sea for a full six hours.
— What often causes drowning accidents when falling overboard is the painful cooling from the icy sea water. The body stiffens and you panic. Øy-Vind Survive is a 100% waterproof survival suit and work suit, which prevents water from penetrating the suit, says Johansen when we meet him at the stand.
Got the idea after a local accident
The idea for the suit came after fishermen friends fell overboard close to Johansen's home outside Bergen. It was winter, bad weather and cold seas. Fortunately, the fishermen survived.
— The accident was nevertheless serious, and it made me think about what we as a wholesaler could contribute to improve safety at sea. For the past year, we have been working on developing Øy-Vind Survive, and we got Hansen Protection, a leading manufacturer of survival suits, to join the team to produce the suit.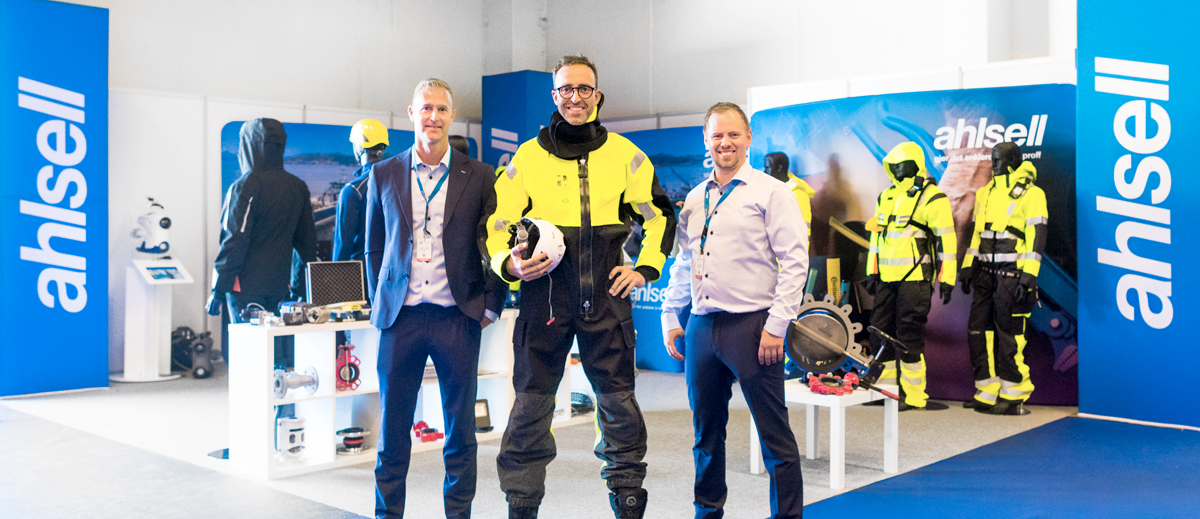 Already sold at the exhibition
Word about the suit had already spread at the exhibition on the first day. Johansen reports more sales.
— We have had enormous traffic here and have got several new customers who have decided to use Øy-Vind Survive as their standard uniform. The suit is particularly suitable for small boats operated by a few persons. If you are alone in the boat, it is safe to say that a sensor in the suit automatically sends out a mayday on the AIS network when it comes into contact with water, and that you can survive for many hours while waiting for the rescue team – even if you are alone.
If you are interested in a demonstration, visit stand D-382 in the D-hall!