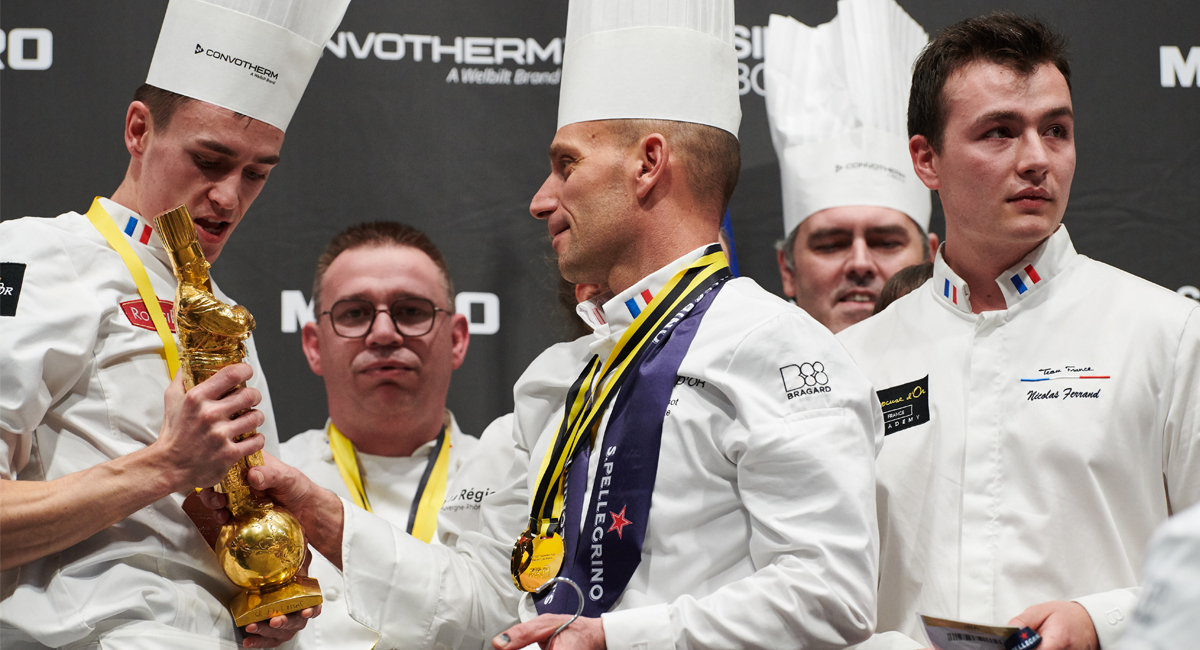 Reigning Bocuse d'Or champion comes to Nor-Fishing
19. August 2022 · Ukategorisert
Next week, the fisheries technology exhibition Nor-Fishing will be held in Trondheim. The guest list includes one of the world's best chefs; reigning champion of the Bocuse d'Or, Davy Tissot. Tissot will prepare dishes with seafood and local ingredients for the public. During the event, the dates for Bocuse d'Or in Trondheim 2024 will be announced.
Nor-Fishing is one of the world's largest trade fairs for the fishing industry. Biannually, thousands of participants from all over the world get together in Trondheim Spektrum. Tissot's visit to the fair highlights Trondheim's position as the culinary and technological capital of Norway.
— All of us are excited by and look forward to Davy's visit during the fair. Seeing one of the world's best chefs in action, using his skills to prepare the world's best seafood – caught just off the coast of Trøndelag; it's a real treat, says managing director of the Nor-Fishing Foundation, Kristian Digre.
Tissot will serve fresh food in the Conference Hall at Trondheim Spektrum, Wednesday at 11:00 o'clock.
World-class seafood in Trondheim Spektrum
The fisheries technology exhibition is held between August 23rd – 26th in Trondheim Spektrum. Technology, innovation, and research for and by the fishing industry are central themes; and the results of the industry's effort is presented on the dinner plate by Tissot.
— Tissot will be at the exhibition on Wednesday, preparing seafood in the conference hall in Trondheim Spektrum. In addition, he will participate in the digital exhibition channel Nor-Fishing Digital, alongside Arne Hjeltnes. They'll meet outdoors, at Elvescenen, for a very exciting conversation about salmon, says Digre.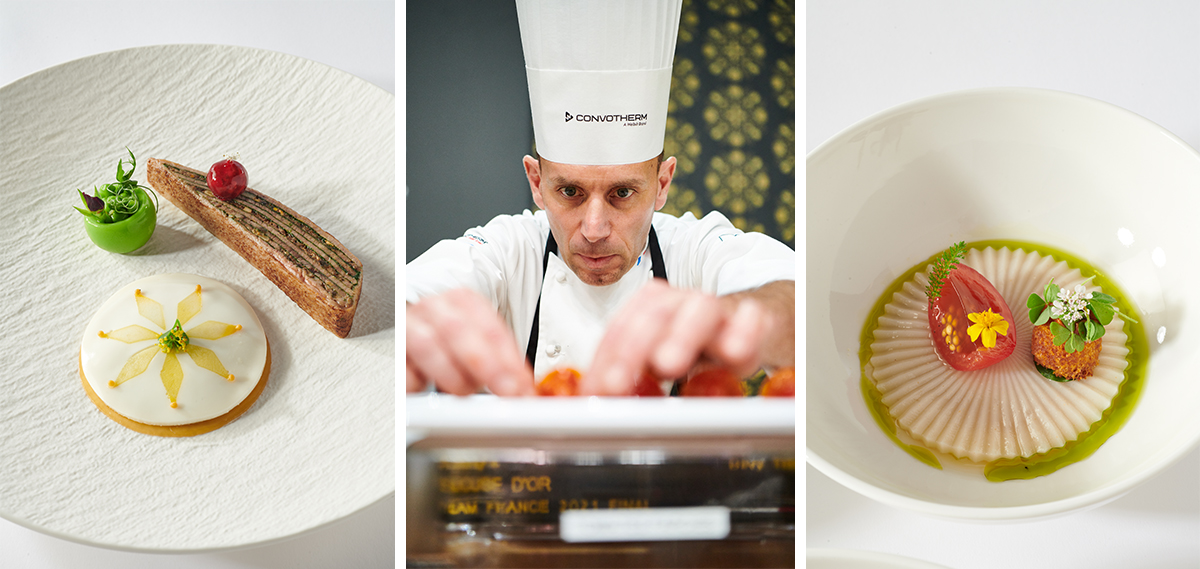 Tissot will also visit the children's and youth event Nor-Fishing Youth, which is being organized for the first time in collaboration with the organization Unge Kokker (Young Chefs). The event is already fully booked, and many eager children and youngsters are expected when the super chef comes by.
Announcing the dates for Bocuse d'Or 2024
Tissot grew up in France, starting his career in the restaurant industry whilst only thirteen years old. He received his first Michelin star in 2005 and won the prestigious Bocuse d'Or cooking competition in 2019 and 2021. Earlier this year, it was announced that Trondheim will be the host city for Bocuse d'Or in 2024.
— Trondheim is an important culinary capital, both in terms of local production of produce and ingredients and the extraordinary quality of many of the city's restaurants. Therefore, it's only appropriate that the dates for and the content of Bocuse d'Or 2024 are announced at Nor-Fishing during Tissot's visit, concludes Digre.