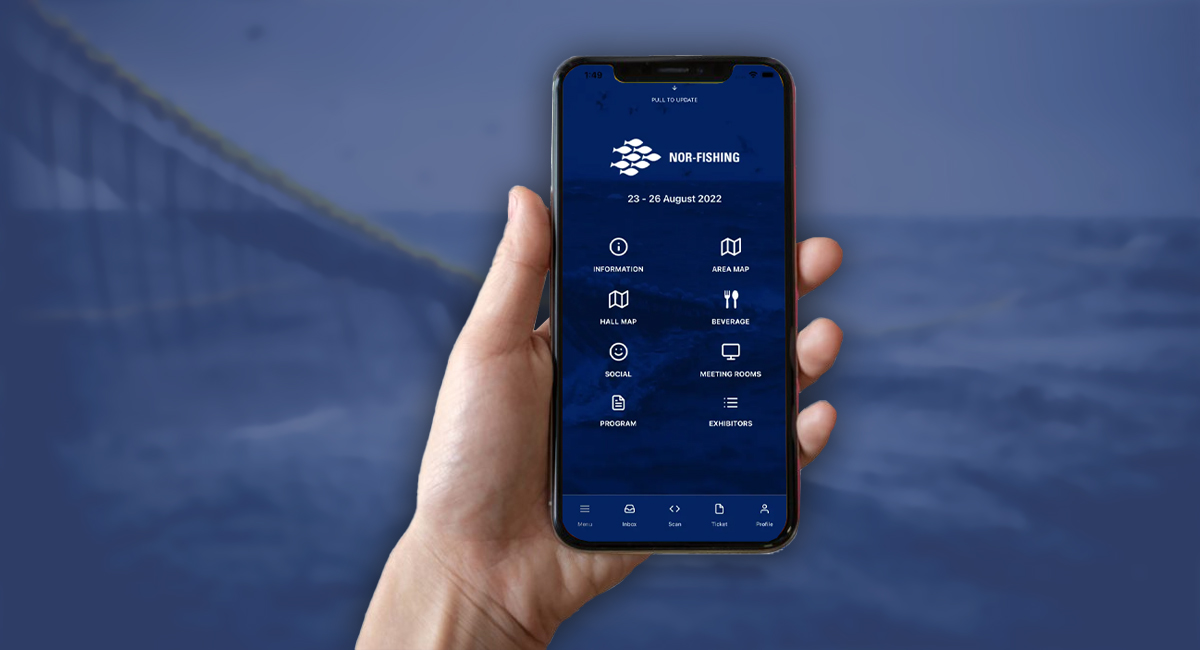 The Nor-Fishing 2022 app – everything you need in one place
16. August 2022 · Ukategorisert
The Nor-Fishing app is now available for both Android and Apple. Download the app and find everything you need at once place: Practical information, map of both halls and exhibition area, exhibitor list, food offering and exhibition programme.
Important:
You need to register for the exhibition to log in. Use the same email that you registered your participation to receive a four digit code.
If you've registered tickets for colleagues and employees on your own email, others will not have the opportunity to log in to the app.
Apple: Download in App Store

Android: Download in Google Play

Having trouble with the app? Send us an email: norfishing@eventreg.no