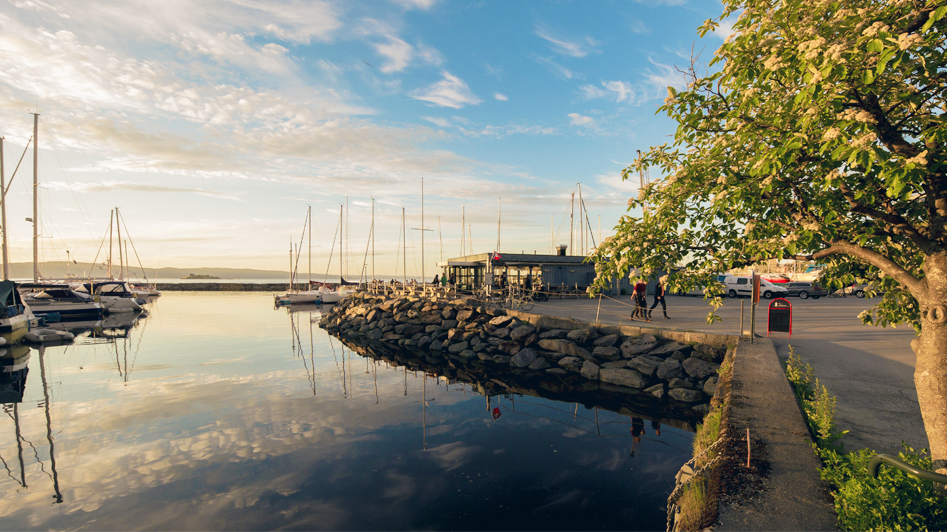 Extended offer at Lille Skansen restaurant
19. August 2018 · Ukategorisert
Skansen has always been a brilliant showcase where the latest technology, ships and equipment have been shining in their natural environment. This year there are even more reasons to visit the Skansen outdoor area.
– We have set up a new exhibition center at Skansen with tens of exhibitors, as a supplement to the exhibition grounds along the quayside, says project manager Kari Steinsbø at the Nor-Fishing Foundation. In addition to the fact that there are many exhibitors in the area this year, there will also be an opportunity to enjoy food, drinks and social experiences.
Lille Skansen, the small restaurant next to the boat marina at Skansen, has long been a popular stop for hungry and thirsty visitors and exhibitors. Lille Skansen uphold its normal operation this year – and have also set up a large tent with space for 450 people outside the restaurant.
– We want to create a social gathering point for everybody that visits Skansen – with opportunities for good dining experiences and a break during busy days at the exhibition, says Daniel Johansson, CEO of Lille Skansen.

The food and party tent at Lille Skansen will be open from the 21 to 23 August.
Open from 11 am every day. Here you will find food from the grill and drinks in the bar.
Tuesday and Wednesday a DJ will provide the music in the evening from 19:30 to 23:00.
Thursday the 23rd of August there is live music with Jonas Brekke from 20:00.
The restaurant operates on a first come, first serve basis! The menu can be found here.
Welcome to Lille Skansen!