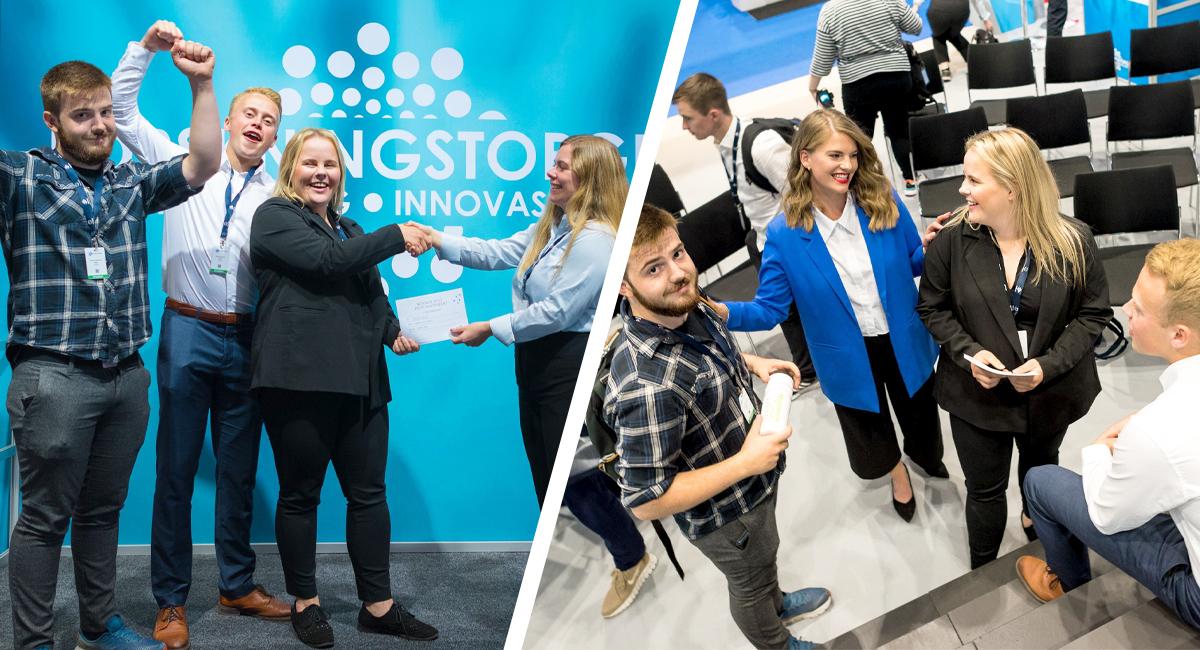 Innovative student idea won 10 000 NOK
26. August 2022 · Ukategorisert
The NTNU students Tine, Brage and Nikolai won the student competition "Innovasjonskroa" (The Innovation Workshop) during Nor-Fishing 2022, for the idea of ​​a new catching method for red copepod (Calanus finmarchicus).
During Nor-Fishing 2022, a case competition took place amongst talented students. The students were tasked with finding an innovative answer to the following:
How to utilize new or underutilized species?
What does the future management of fisheries look like?
The students have worked intensely for several days, and we are very impressed with the effort they have made and the knowledge they possess.
There were small margins that separated the winners from the runners up, but in the end it was students Tine, Brage and Nikolai who won first place and the prize of NOK 10,000. Their idea was a new method of catching copepod with pennant seine, in order to harvest enough to use the raw material for feed.
A big thank you to all the skilled students who participated in the competition and congratulations to the winners!