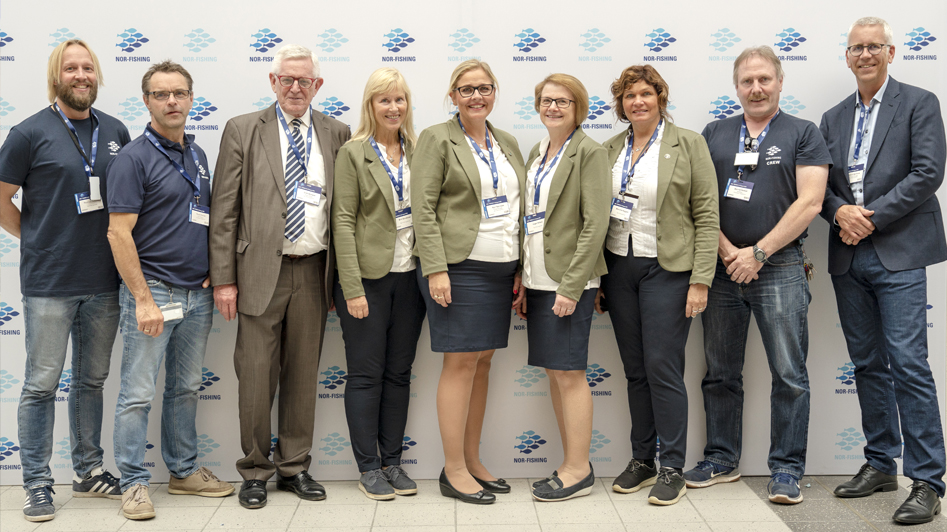 Nor-Fishing 2018 – full of people, professionalism and technology
24. August 2018 · Ukategorisert
As usual, we have had four hectic days at Nor-Fishing. Our sincere thanks to 500 exhibitors, numerous speakers, delegates and almost 20 000 visitors for making this year's exhibition a great success!
A total of 19470 visitors from 60 countries paid a visit to the fair during the four days.
Nor-Fishing is first and foremost the industry's most important meeting place – and a display window for the latest within fisheries technology.
There have been many meeting places at Nor-Fishing 2018. Perhaps you attended the many min-seminars at Research Plaza with hundreds of others? By the way, they also won the award for Best Stand.
Seminars and professional content
FAO's seminar on international financing of fisheries on board the veteran ship M/S Sunnhordland earned a lot of praise, as did Innovation Norway's boat trip along the coast of Trøndelag, and of course many other short and longer seminars throughout the duration of the exhibition.
Exhibitors as well as authorities and organizations have all contributed to making available professional information and facts.
The awards
In addition to the Best Stand Award, the Innovation Award and the Directorate of Fisheries' Environment Award have been presented to winners during the exhibition.
Photos and videos from the fair
On our Facebook pages you can find photo galleries and videos from the exhibition. Perhaps you can even find a photo of yourself?
A new exhibition hall in 2020
We wish you all welcome back in 2020 – and then we'll have a new and modern great hall covering more than 5 000 square meters.
Thank you for being here in 2018 and welcome back in 2020!